Users can add either Public or Private Comments. The Public comments will be available to other users within the system. Private Comments will only be available to the user that created the comments.
To Add A Comment:
There are several methods for adding comments to an issue or audit.
From the Dashboard Widget
Comments can be added from the available widgets on the Dashboard. The most common widget is the Issues Assigned to Me, notice the Last (Public) Comment is listed.

Click the specific item to open the edit modal. The default is a public comment. You can identify a comment as private as well.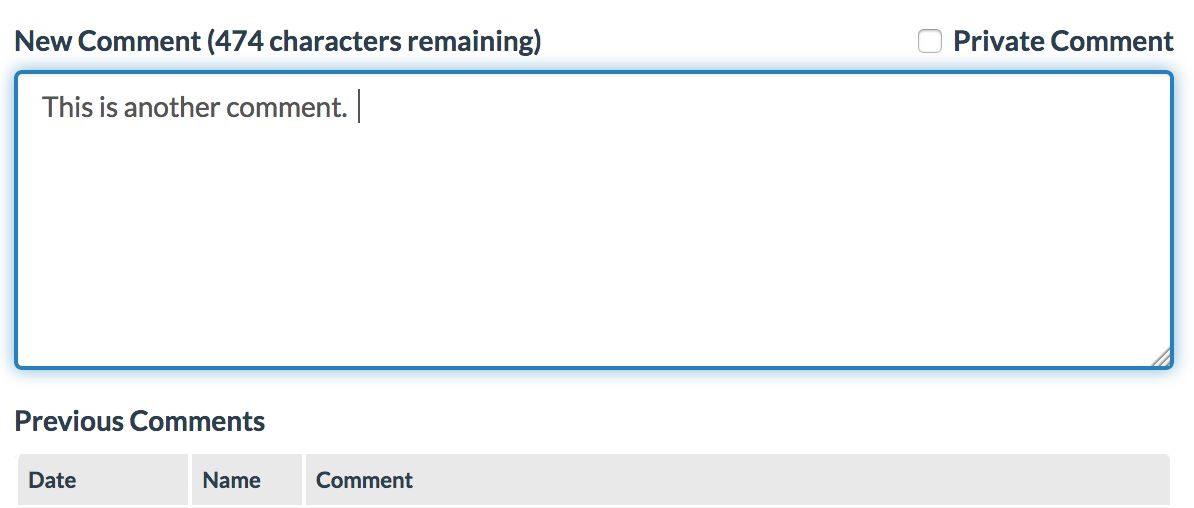 Once the comment is entered, save the comment by saving changes to the modal, like any other changes.
Add Comments from the Issues Tab
From the issues tab, you can add comments by editing any issue. The steps are the same as for editing comments from a Dashboard widget. One of the major differences about adding comments from the Issue tab is that you can use the Bulk Actions option to add a comment to many issues at one time.
From the left menu, check on or more items to add a comment and select Add Comment from the Bulk Action menu.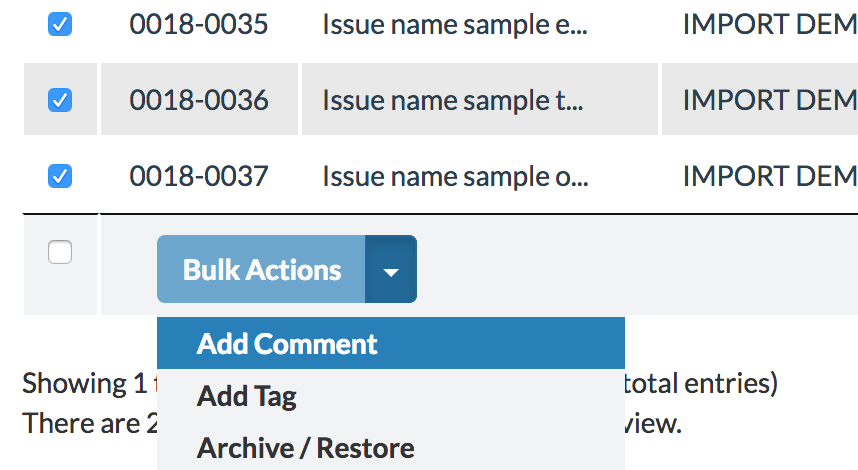 Within the text field, enter the information to be included in the comment. Also, identify if this is to be a Public or Private comment. The default is Public. Once configured properly, click the Add Comment button.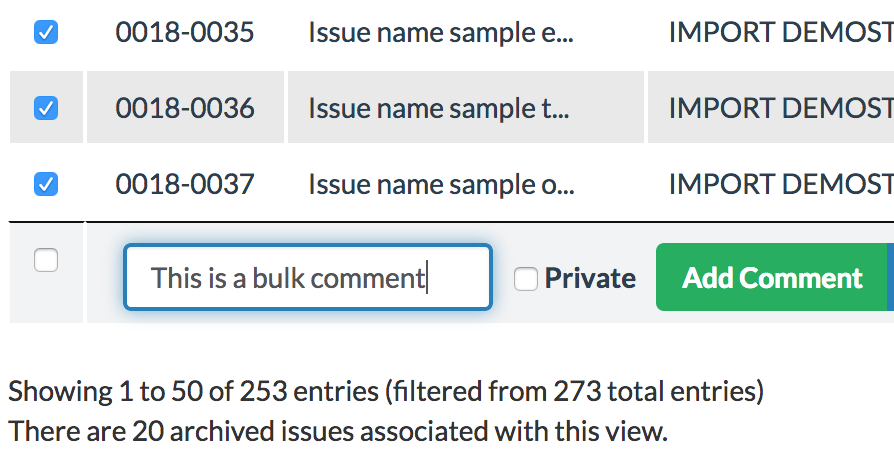 The comment will not be added to the selected issue.
Adding Comments to Audits. The same process is applied to the Audit tab.