We know that you may want to track different data than the specific fields that we have provided. The custom fields section provides you the opportunity to add additional tracking fields.
There are several different types of fields available: Text, Select, and Date.
Custom Text Fields: There are 10 text fields available for the Audit and/or Issue Tab.
Custom Select Fields: These fields allow a menu or dropdown list of items to be applied to either and issue, audit, or both.
Custom Date: Coming soon.
To use the custom fields.
1) Upgrade to a paid account
2) Navigate to Admin > Custom Field Management
3) Enable the custom fields for the applicable section.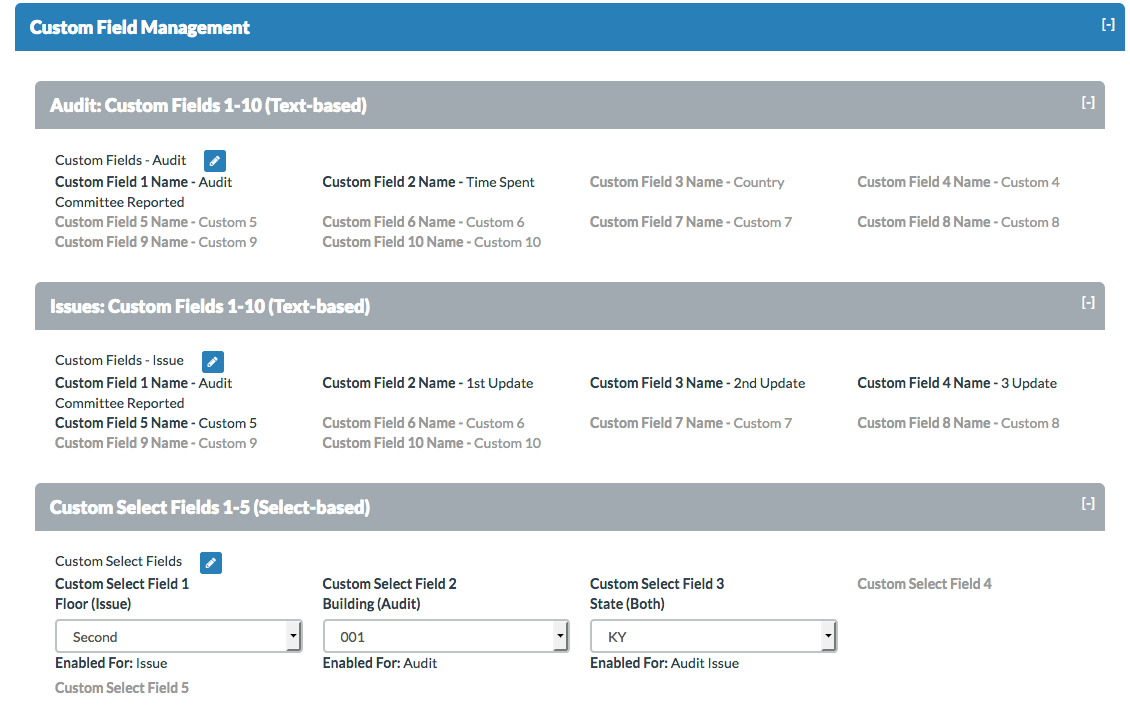 Once at a specific section, enable the applicable field. Below is showing the edit of a custom field within the Issue section.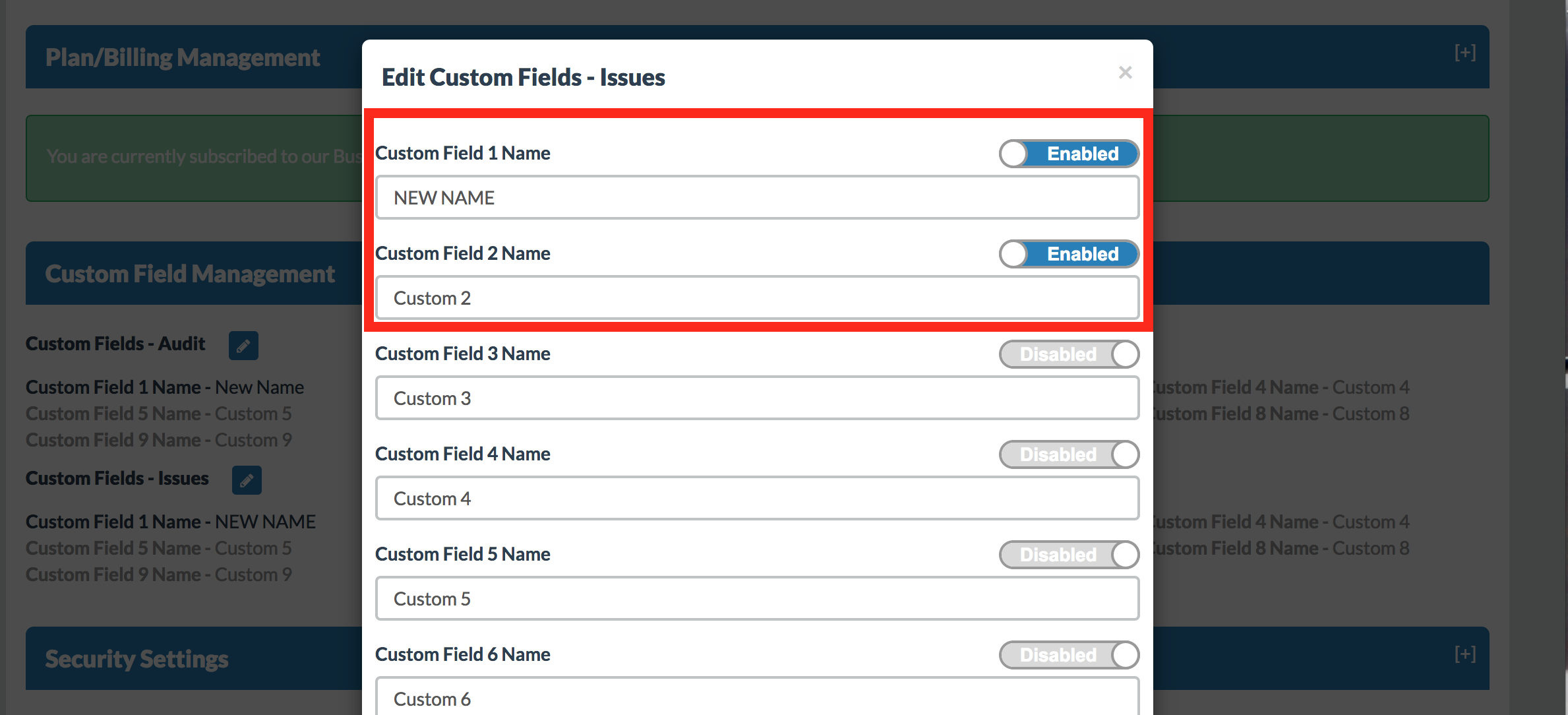 Once the fields are enabled, the fields will appear within the respective modal, such as via the Issues tab. See below.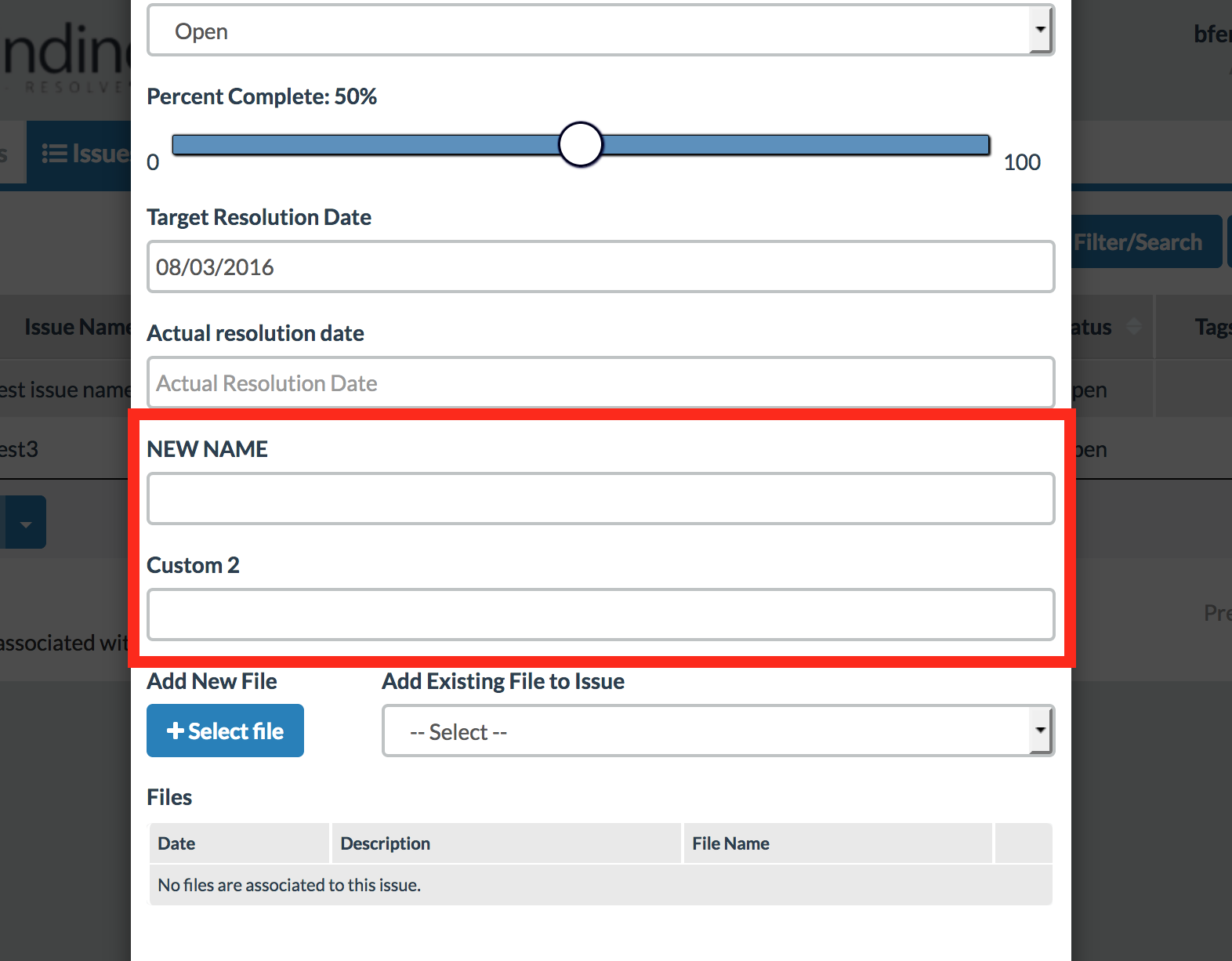 In addition to being able to use the fields within the Issues modal, you can use the enabled fields via the import. See below.