The Open Issues Aging widget displays information by the Age of the issues, and the Days until to or the Days Past Due.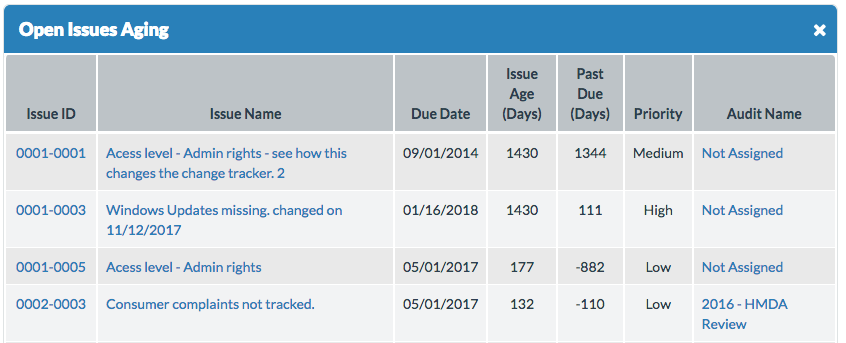 There are a couple of items to keep in mind with this widget. These items are below:
The Issue Date is required to calculate the Age of the issue.
A Due Date or Target Resolution Date is needed to calculate the Days until Due or the days Past Due.
If the item is not yet due, the Past Due (Days) will be a Negative number.
If the item has a resolution date or completion date entered, the issue age and past due age will no longer calculate.